Thank you for your interest in taking a Magic of Pencil Zoom class with me.
No previous artistic, drawing or painting experience is necessary for any of my classes, so why not treat yourself to a little self-care this year with the gift of creativity!
Please see my FAQ page if you are unfamiliar with Zoom.
My students' complete satisfaction is extremely important to me, and I do everything in my power to ensure the time we spend together is not only a supportive learning and educational experience, but also a fun-filled, inspirational, relaxed and memorable time.
My Zoom classes are limited in size so as to ensure quality of instruction and individual attention.
If a class must be cancelled due to my own unavoidable circumstance, it will be rescheduled at the soonest available date that is convenient for all attending participants.
The Zoom sessions will be recorded and so, if you are unable to attend your class or workshop due to illness or other unavoidable circumstances, you will have access to the recorded session.
Classes are reserved on a first paid, first reserved basis.
If you have any questions, would like more detailed information about any of my classes or would like to suggest something you'd like me to teach, please email me.
---
~ * ~
SUNDAY, APRIL 25th
10 am 'til 3 pm
$55 cad
supply list
Click the Pay Now button to register.
I will email you shortly after receipt of your payment to confirm your registration.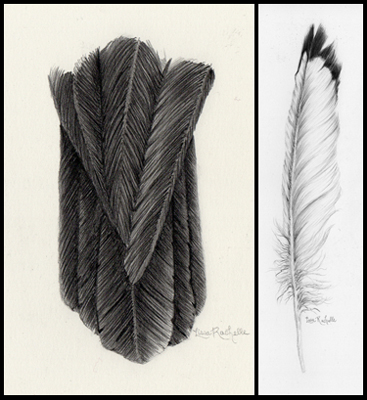 As anyone who follows me knows, birds are one of my very favourite subjects to draw! Not only because I love birds themselves, but also because I really enjoy drawing feathers!! They are so much fun to do and, best of all, they are simple and fairly quick to draw!!
In this class, you'll learn the secret to drawing realistic looking feathers and just how much fun and easy they are! You'll come away from the session with a completed drawing of a Raven's tail fetahers and a Gull feather, as well as an understanding of the techniques and skills needed to draw your own realistic looking birds in graphite.
This class is suitable for beginners through to advanced artists and no previous drawing experience is necessary. While not a pre-requisite, the skills taught in my Basics of Shading in Graphite class would be very helpful to your understanding of the techniques you'll learn in this class.
---
~ * ~
Saturday, MaY 29th
10 am 'til 3 pm
$55 cad
supply list
Click the Pay Now button to register.
I will email you shortly after receipt of your payment to confirm your registration.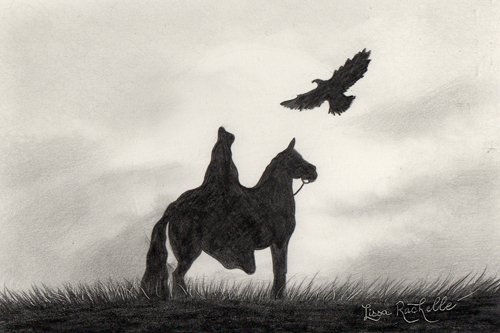 Discover the true magic of graphite pencils in this single day workshop, which is designed to introduce you to the tools and techniques used by pencil artists who work in a realistic style.
Besides learning about all the various tools that help create the magic, you will also learn the real secret behind achieving those beautifully smooth blended tones and realistic textures that so many artists struggle to perfect.
No previous drawing experience is necessary for this class ... but this class teaches the real fundamentals of shading in graphite and is therefore strongly recommended.