THE NATURE OF BIRDS
---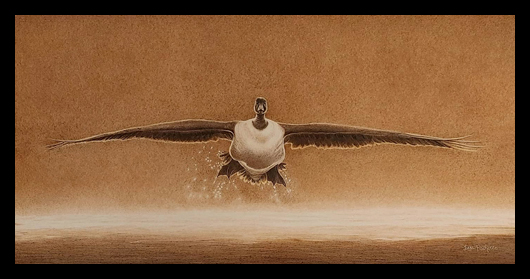 Creatures of habit, humour and opportunity.
Beings of fragility, strength and beauty.
Spirits of music, myth and magic.
"Goosebumps: The Nature of Birds"
examines our relationship to birds
and the natural world through the eyes
of contemporary pencil artist, Lissa Rachelle.
---
Thank you so much for taking time
from your day to visit my solo exhibition
at the Shenkman Arts Centre in Ottawa.
If you're unable to attend my show in person,
you can view all the pieces on display
in my Bird Gallery on my website.
Due to city regulations, I'm unable to have
a physical guestbook at the show, so would
love for you to help me remember this
wonderful occasion by "signing" my virtual
guestbook with your comments below.
---